Expression Web Templates - FREE Expression Web Templates
The thumbnail of the template will take you to a full page using that template. You can download the Personal Web Package from the individual page or from this page. There are also instructions for importing the fwp (file extension used for the personal web package) file into a new website. A Personal Web Package is a way in which Expression Web will package up all of the files/folders for a website into a package that can then be imported into a new website or existing website. Don't have Expression Web? Download a free copy.
FREE Expression Web Templates for Download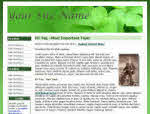 Spring Green
Fluid Width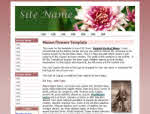 Mauve Flowers
Fluid Width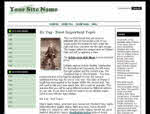 Three Column
Fluid Width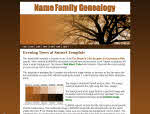 Evening Tree at Sunset
Fixed Width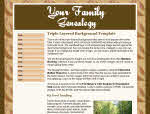 Triple Layered Background
Fluid Width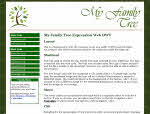 My Family Tree
Fluid Width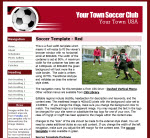 Soccer template red
Fluid Width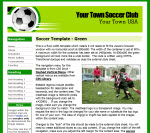 Soccer template green
Fluid Width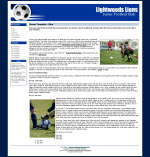 Soccer template - Blue
Fluid Width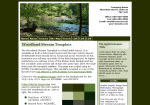 Woodland Stream
Two column fixed width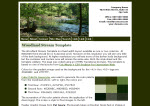 Woodland Stream
One column fixed width

Springtime Template
Fluid Width
Mobile Friendly Version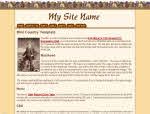 Mini Country Template
Fluid Width
Also available are the newest addition of Expression Web Site Templates. A complete website available in the form of a Personal Web Package.

Each of these Expression Web templates is css based using no tables for layout. These EW templates are written with an XHTML transitional doctype and have an external stylesheet. You are welcome to use them as a basis for site layout. Changes to colors, font families, font sizes and such should be made within the external stylesheet. The masthead is a graphic image. Depending on MY time constraints, I will be happy to add a site title for you. The templates are in the form of a personal web package, which includes the DWT, and all supporting files, folders and graphics. The images in the content area are strictly to show you how they would look when a 1px black border and/or drop shadow is added.
The Expression Web template layouts are based on an original layout created at my favorite site Inknoise Layout-o-Matic, which unfortunately is no longer functioning. Some of the layouts are based on those available from Eric Meyer's CSS Sculptor for Expression Web. I use this Color Palette Creator to come up with the colors I use.
Clicking on the link under the template will take you to the full size template where you can download the Personal Web Package and import it into your newly created web.
These are basic templates. There are other styles you will need to add as you go along. Google is your friend. Learn to use it to find style info you might need. There are many resources for learning CSS. If you have questions, don't hesitate to ask. Investigate both the code and the style sheet. Make changes so you understand how the style sheet and coding relate to each other.
Contact Form
If you are interested in adding a contact form to any of these templates packages, you can check out my Sample Contact Form package. The package (in zipped format) contains a contact form that you can edit with detailed instructions on what you need to edit to make it work on YOUR site. The form makes use of James Huggins' email form script which does require support for php5 on your hosting site.
Menus
If you want to add a fancy menu using CSS styling, check out the vertical and horizontal menus offered by Dynamic Drive. The layouts are free for your personal websites. Credit links must remain. Additional menu sources include:
License Information
All of the free Dynamic Web Template packages provided on this website are licensed under a Creative Commons Attribution License. They are free to use for both commercial and noncommercial purposes provided you link back to Expression Web Tutorials & Templates.
If you are a web designer/developer and want to use these for clients you MAY NOT claim them as your own design either through a link on the site or a copyright meta. You may put: Designed by Pat Geary of Expression Web Tutorials & Templates and edited by 'your name' and 'your link'. You may add, tweak or change them in anyway you wish. You may NOT include any of the Site Templates in any packages for resale or distribution or download without full written permission of Pat Geary of Expression Web Tutorials & Templates.
Additional Template Resources
Expression Web Site Templates by Pat Geary and Tina Clarke includes four series of site templates that can be installed as part of your Expression Web software and will be available anytime you need a template for a website project.