How to Create a Self-Extracting Zip File
I recently had a need to create a self-extracting zipped file in order to post the Expression Web 4 Tutorials EBook to the Microsoft Gallery. Did you know windows has a built-in tool to create self-extracting archives? Its name is 'Iexpress.exe'?
Click on any thumbnail to view a larger image of the dialog window.
Step 1: Click the Windows Start button > select Run > Type iexpress > Click OK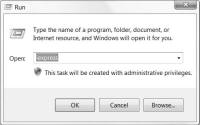 Step 2: The IExpress Wizard starts.
Tick either Create new Self Extraction Directive file OR Open existing Self Extraction Directive file > Click Next
Step 3: Select the Package Purpose (you will see a detailed explanation depending on the selection you tick)
Extract files and run an installation command
Extract files only
Create compressed files only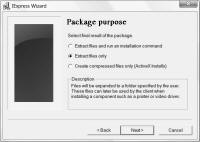 Step 4: Type the Package Title. This title will appear on all dialog boxes that the user sees. Click Next.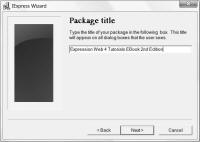 Step 5: Select whether your user should receive a Confirmation Prompt or Not> If yes, type the Prompt you wish them to receive. Click Next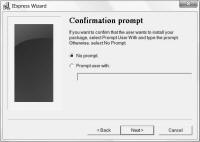 Step 6: Choose whether you user will see a License Agreement. If Yes, select the file to be displayed. Click Next.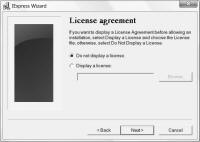 Step 7: Select the files you wish to have included. Browse to the location of the files to add. Click Next.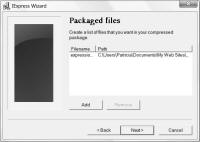 Step 8: Select how your Installation window will be displayed. Click Next.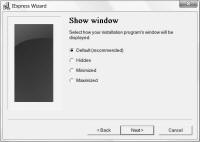 Step 9: Select what you want as the Finished Message, tick either No message or Display message. Then type your message.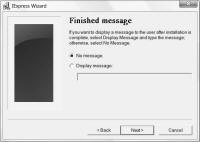 Step 10: Browse to the location of the file your user will download and execute. Then select the Options you wish you use.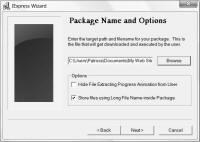 Step 11: Choose whether you wish to Save Self Extraction Directive. Saving it means you can edit the file rather than have to re-enter all of the information later.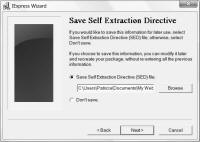 Step 12: Create Package > Click Next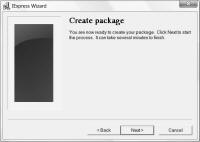 Once you package has been created, you will see the information in the Status window.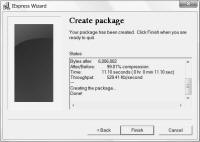 Once you have created your .exe file, make sure you TEST it so that you know it works as expected. When the user goes through the steps of extracting the files, they will be prompted to enter or browse for a path to extract to. Simple!
I am sure there are many more ways to use this nifty tool for packaging scripts or programs but this served the purpose I needed it for.
You can read more about IExpress Technology and the IExpress Wizard on the Microsoft site.
Other Resources