BlueHost Webmail
This tutorial was written specifically for the employees of House of Oak & Sofas but will work for anyone who is trying to access their BlueHost email through the webmail access. You can access the webmail BEFORE your site goes live by using the numerical ip address.
Sign in http://www.houseofoak.com/webmail/
Username: your full email address
Password: set as same one you had before
Once signing in you have different email clients you can choose from to use Horde, SquirrelMail, or RoundCube. I recommend SquirrelMail
Each of them can be set to autoload once you sign in.
Choose the one you find easiest to work with.
There is a spam filter with each account. Please make sure you occasionally delete the items in that folder and empty the trash. I have found the spam filter to be pretty good in that no legitimate emails make it to the spam folder. If you find there are emails that are marked as spam that are not, let me know.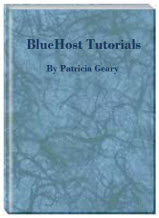 Tutorials on using various webmail clients
http://tutorials.bluehost.com/webmail-squirrelmail/
http://tutorials.bluehost.com/webmail-roundcube/
http://tutorials.bluehost.com/webmail-horde/
All of the BlueHost Tutorials have been assembled into one EBook in pdf format for easy printing. The file has been zipped for quicker downloading.