About Expression Web Tips, Tutorials, and Templates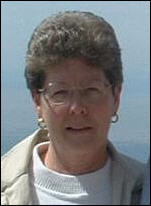 Pat Geary Microsoft MVP - Expression Web
Expression Web Tutorials and Templates is an offshoot of Genealogy Web Creations. It is an effort to bring all of the resources I have for using Microsoft Expression Web no matter which version to one location.
I have been working with the genealogy community for many years now, helping others to design their genealogy websites and bring them up to today's web standards. For most of that time, MS FrontPage was my web editor. FrontPage has been discontinued although it will be supported for years to come by Microsoft and many of us in the web design community. I have been using Expression Web since it was first offered in Beta format.
I participate in mailing lists and forums for the genealogy community at RootsWeb as well as lists for both FrontPage and Expression Web. I am the co-author along with Tina Clarke of Migrating from FrontPage to Expression Web. I have also been an assistant for Cheryl Wise in the Introduction to Expression Web online class offered by Starttoweb.
In 2007 I was recognized for my efforts by Microsoft and received the MVP award. The Most Valuable Professional Award was established by Microsoft to recognize those individuals who willing share their technical expertise with others both offline and online. I was reawarded in April 2009 - April 2013 for Expression Web. The Expression Web expertise was retired in Dec 2012.
Why I do it - Paying it Forward
First, I found that I truly enjoy developing websites and the various learning processes it involves. I have always been willing to help others with their computer problems and I find helping others develop their websites and/or solve problems just as rewarding. Along my journey, there have been others willing to help me learn what I needed to know, correct mistakes and be there to hold my hand when needed. I feel that I can pay them back by helping others.
Web Design Sites
My Other Interests
Counted Cross Stitch - I first learned this art form in 1982 and have been addicted to it ever since. I prefer large, detailed projects to smaller ones. You can view some of my work from the links at the Geary Family Homestead and Pat's Cross Stitch Corner.
Travel - for ten plus years we owned a travel trailer and journeyed all over the United Sates visiting many of our National Parks. The West was our favorite place to travel. We also traveled to the various places we where our families had lived to research. The trailer became our home away from home. We sold it in 2002 and our travel patterns have changed. You can read a few of the travel journals we kept on our personal website.
Reading - My favorites are mysteries, spy novels, and historical novels. Actually anything where I can curl up in front of a fire and get lost is good.
Volunteer Webmaster - I both design and maintain websites for some genealogy related sites as well as our religious community.
I am married and the mother of two grown sons and step-mother to five daughters, all grown. Between us, Jim and I have a large family of children, grandchildren and great grandchildren. We are also the proud parents of Katie, a golden retriever husky mix.