Summer Flowers Template
If you are using Firefox and click the Download button, you will see a bunch of gibberish. Instead, right click the Download button and save the file to your computer.
The Summer Flowers site template uses one of the Site Templates offered on our sister site Migrating from FrontPage to Expression Web - the one column fixed width to 800px - as a starting point.
A top div was added for the SIte Name and colors changed via the external style sheet.
Masthead
The masthead for this template makes use of Ajatix's Banner / Image Rotator Add-in for Expression Web. You can view a tutorial on using this add-in by clicking on the link shown above. The images MUST be the same size and same orientation. Each of the images can link to an individual page. In the above sample all images link to the Home page of the site. Hovering the cursor over any of the images STOPS the slide show.
The layout used is a one column fixed width that will fit an 800x600 screen resolution with no horizontal scroll. At that resolution, you will see very little of the dark green background.
Images
The images used in the masthead slideshow all came from FreeWebPageHeaders. These are only meant to show you how the add-in works. The images are all 800 x 200 pixels. You can add captions and navigation to the image but you might not want that if you are using the banner/ Image Rotator as your Masthead. You could add text directly to the image using your graphics editor.
Classes have been included to float images both right and left as well as centered on the page. The image within the content of this page has a drop shadow added using an graphics editor. All images you insert should be resized to the size you want displayed NOT resized by changing the width and height within the html code.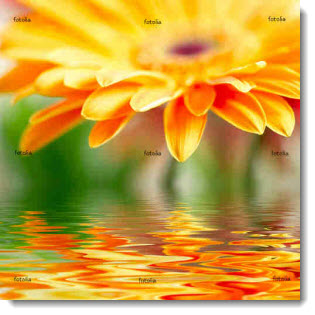 Top Navigation
The top navigation for this templates is a simple list styled to display horizontally.
License Information:
This contribution is licensed to you under Creative Commons by the owner, Pat Geary. You must attribute the template design to Expression Web Tutorials & Templates by the link in the footer or the copyright statement meta tag.