About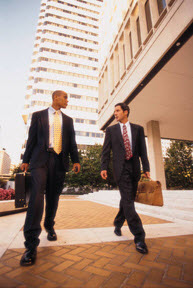 According to Smashing magazine, the "about me" page is one of the most overlooked pages in development and one of the highest ranked pages on many websites. You can read the article, Best Practices For Effective Design Of "About me" Pages as well as see samples of some of their top picks for good and bad pages. You might also want to check out A List Apart - Your About Page Is a Robot.
Adding an About Me page to your site will let your viewer learn something about you and your business. Try and address these questions on your page:
Who are you? What is your company's history? Your own personal background?
What do you do? - a brief introduction to you, your services and products.
Why should I trust you? What are your qualifications?
Link to your other websites if you have them and make sure your contact information is listed with a link to the contact page.