Installing Expression Web 3.0
On Dec 20, 2012 Microsoft announced that it was abandoning Expression Web as a front end web development tool. Expression Studio 4 Ultimate and Expression Studio 4 Web Professional are no longer available for sale.
If you are still using Expression Web 3.0, you can download Expression Web 4.0 SP2a for free. EW4 will NOT replace your current installation but will install alongside it.
---
System Requirements
To use Microsoft® Expression Web 3, you need:
Microsoft Windows® XP with Service Pack 2, Windows Vista™, or Windows 7 operating system.
PC with 1 GHz or faster processor
1 GB of RAM or more
1.5 GB or more of available hard-disk space
.NET Framework 3.5 with Service Pack 1 Support for Microsoft DirectX® 9.0 graphics with Windows Vista Display Driver Model (WDDM) Driver, 128 MB of graphics RAM or more, Pixel Shader 2.0 in hardware, 32 bits per pixel
DVD compatible drive
1024 x 768 or higher-resolution monitor
Internet access (for Internet functionality; additional fees may apply)
Some product features require Silverlight 2.0, Firefox 3.0, Internet Explorer 7, and AJAX Suite
Click Try It > Download Trial > Click Download (New page opens with each click).
With Firefox > Click Save File.
With Internet Explorer > Click Save File OR Run.
If you save the file, make sure you know where on your computer you are saving it.
Installation
Click the installation file. > Accept the License Agreement.
Decide if you wish to participate in the Customer Experience Program. > Tick the appropriate box > Click Next.
Choose the programs you want to install. With the trial, you will only be given the choice of Expression Web 3. If you purchase the program, you will be given the choice of all features - Expression Web 3, Expression Design 3, and Expression Encoder 3.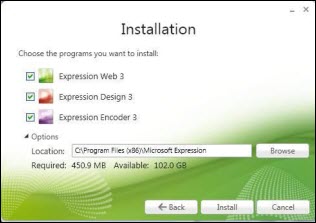 Figure 1: Installation Screen for Full Version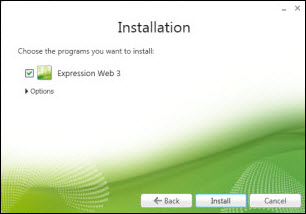 Figure 2: Installation Screen for Trial Version
You can watch the install process. Once completed, a Thank You screen will appear.
When you start Expression Web, you will see the new Welcome Screen.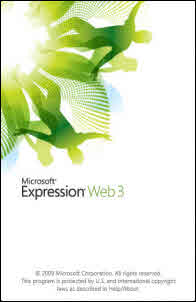 Figure 3: Expression Web 3 Welcome Screen
Now that you have installed Expression Web 3.0, you can make some changes in the default setup of the program that will make Expression Web easier to work with and enhance your working experience and perhaps lower your frustration level.
NEXT STEP: Setting Up Expression Web 3.0