Expression Web 3.0
On Dec 20, 2012 Microsoft announced that it was abandoning Expression Web as a front end web development tool. Expression Studio 4 Ultimate and Expression Studio 4 Web Professional are no longer available for sale.
If you are still using Expression Web 3.0, you can download Expression Web 4.0 SP2a for free. EW4 will NOT replace your current installation but will install alongside it.
---
Service Pak 2 for Expression Web 3.0 is available for download. You must have Expression Web 3.0 or Expression Web 3.0 with Service Pack 1 installed on your computer to use this update.
Issues resolved in this service pack
When editing PHP, files you may have been asked to update related hyperlinks on the page. If you did so, some PHP tags may have been removed. PHP tags are no longer removed when you update related hyperlinks.
When you renamed a PDF file from the Folder List, the PDF file became corrupted and could not be opened. PDF files now save normally.
Expression Web 3 would crash if the list-style-image property was used in a CSS file. Using the list-style-image property in a CSS file no longer causes Expression Web to crash.
SuperPreview sometimes crashed while launching because of a problem that occurred when locating Firefox on your computer. SuperPreview no longer crashes while locating Firefox.
Improvements provided by this service pack
SuperPreview now supports Firefox 3.6. If Firefox 3.6 is installed on your computer, then it should be available in SuperPreview.
Expression Web 1 Service Pack 1 Fixes!
Service Pack 1 provides the latest updates to Microsoft Expression Web 3.0. Microsoft Expression Web 3 Service Pak 1 (SP1) contains significant fixes and improvements in publishing, SuperPreview, file management, extensibility, and other areas of the program.
Issues resolved in this service pack include:
Fixes a problem in which multiple tasks are undone when you use the Undo feature.
Resolves a problem in which an invalid link is generated when you drag an image from the Folder List panel into the Code view of a page.
Enables you to select text in the Design view of a page more easily and more accurately.
Resolves a crashing issue caused by nonstandard or corrupted fonts that are installed on your computer.
Fixes a problem in which tags that begin <?php are renamed after you renam a file.
Resolves a problem in which Japanese characters are altered.
Resolves a problem in which the source file is deleted after you copy a file from one instance of Expression Web 3 and then paste the file into another instance of Expression Web 3.
Restores the ability to drag files into a selected folder in the Folder List panel.
Enables connections to each destination without restarting the application when multiple publishing destinations are specified on the same FTP server and when only the user credentials are different for those destinations.
Fixes several problems in the workflow between Expression Web and Team Foundation Server.
Shows the correct file status in Publishing view after you publish a site.
Updates the file status and publishing log when you use the Publish Selected Files command to publish one or more files. Additionally, Expression Web 3 SP1 displays the publishing progress in the Publishing Status panel.
Provides several fixes that make sure that pages accurately display in SuperPreview.
Improvements that are provided by this service pack include:
Extensibility: Supports add-ins that use the Expression Web object model.
Root-relative links: Supports root-relative hyperlinks.
PHP files that do not use the *.php file name extension: Adds support for Drupal and CakePHP template files. Expression Web 3 SP1 now recognizes .module, .install, .inc, and .ctp as valid PHP extensions.
Application color scheme: Provides an improved black and gray color scheme that better reflects the appearance of the Microsoft Expression Studio 3 family of products. Expression Web 3 SP1 also provides a new Application Options setting that lets you select the Windows color scheme instead of the default color scheme.
Windows Internet Explorer 8 META tag and Web Slice support: Contains new code examples to support features that are specific to Internet Explorer 8. The new code examples include META tags specific to Internet Explorer 8, plus a new Web Slice code example. You can access the code examples by pressing CTRL+ENTER in Code view.
User Interface - Changes to the User Interface
There have been some major changes to the User Interface with the release of Expression Web 3.0. According to the Expression Web Team:
Expression Web 3 follows the same look and feel found throughout Expression Studio. This consistent, uniform interface is new for Expression Web 3 and does not let you change the colors in the interface. You may find that it offers slightly less customizability than previous versions of Expression Web, at the expense of some new functionality that we have added, like a new Panel and Panel docking system.
The default look for EW 3.0 is a black color scheme. With the release of Service Pak 1, you may choose to use your Windows color scheme. You cannot customize the menus or toolbars. None of the current addins will work with Expression Web 3.0 at this time. However new ones are being released. My recommendation is if you have version 1.0 or 2.0 installed, do NOT uninstall it before installing version 3.0. You can have both versions open at the same time just NOT working on the same website.
To give you an idea of the difference in how EW 2.0 and 3.0 look, click on either thumbnail.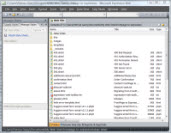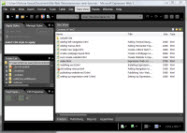 Figure 1: Left EW 2.0 UI - Right EW 3.0 UI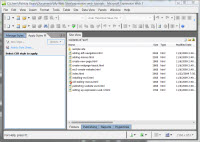 Figure 2: EW 3.0 UI using Windows Color Scheme


Figure 3: Left EW 3.0 Right EW 2.0
Some menu items have also been removed or changed to a different location.
Site management
One of the biggest changes is to site management. Expression Web provides new tools to help you publish content to your site. With Expression Web 2.0 much of the site management functions were done through the 'File' menu which included:

View Screenshot
File > New > Website
File > Open Site
File > Close Site
File > Publish Site
File > Import > Import Site Wizard
File > Import > Personal Web Package
File > Export > Personal Web Package
File > Recent Sites
In Expression Web 3.0, these functions have been moved to the 'Site' menu

View Screenshot
Site > New Site
Site > Open Site
Site > Recent Sites
Site > Publishing
Site > Publishing Settings
Site > Export to Web Package
Site > Import > From Web Package
Site > Import > Import Site Wizard
Site > Manage Sites List
Site > Site Settings
Task Panes now Panels
'Task Panes' have been renamed to 'Panels.' You can have multiple panels open at one time and change the location and size of each panel to suit your needs. When you first start Expression Web 3.0, the 'Folder List', 'Tag Properties', 'Apply Styles', and 'Toolbox' panels will be docked on either side of the editing window.

View Screenshot of Expression Web 3.0 default workspace.
Once you rearrange the panels in a layout that works for you, Expression Web automatically uses this layout the next time you start the program. I prefer mine docked on the left-hand side of my workspace. You can also autohide the panels. Check Help > User Guide for additional information on the 'Panels.'
Include Page Option
The Include Page option is no longer available on the Insert menu, and you cannot add it. Include Page IS AVAILABLE from the 'Standard Toolbar' or you can create a code snippet. If you do NOT have a page open, you will not see the Include Page option.

Snapshot Panel
The 'Snapshot' panel displays a browser rendering of an HTML, PHP, ASP, or ASPX page that is updated every time you save the page. The Snapshot panel works from inside Expression Web AND you can move the panel and dock it wherever you like or AutoHide it. You can use the dropdown list to choose which browser the page will be displayed in and which screen size will be used.
To activate Snapshot
On the Panels menu > click Snapshot. The Snapshot panel appears.
On the View menu > click Page > click Snapshot.

View Screenshot of Snapshot Panel.
SuperPreview
'SuperPreview' is available from within Expression Web. It allows you to preview and compare pages simultaneously in multiple browsers, as well as in multiple versions of Internet Explorer. You can also compare browser views against a comprehensive mock-up ("comp") image. You can select individual elements within a page and see details about each selected element, helping you quickly find and fix cross-browser layout and positioning errors.

View Screenshot of SuperPreview
Expression Web 3.0/4.0 Tutorials
Free Expression Web 4 Tutorials EBook 2nd edition by Pat Geary Microsoft MVP Expression Web. The majority of these tutorials will also work with Version 3.0.
The EBook is in pdf format and zipped for easier download. You will need the free Adobe Reader to view the EBook.
The title says it all Expression Web 4 Tutorials from Install to Publish and More. I'll take you through installing Expression Studio Web Professional (the official name) and setting up the program, to creating your first site and page right through to publishing. At the end I throw in some extras. Updated to include Sp1 and SP2. These tutorials also work for Version 3.0.
NEXT STEP: Installing Expression Web 3.0